There are many new home and community options here in the Reno area. Many of these homes can be customized to meet your needs and help make your Reno dream home. It is important when looking for a new home that you have a Reno real estate agent that understands the market and area. Contact me to represent you on a Reno new home so you are not represented by the builders sales staff who represent the builder. I would be honored in taking you on a tour of any community, showing of any home, and assist in finding your new Reno home.
An overview of all Reno new homes https://www.realtor.com/newhomesconstruction/Reno_NV
Ron Bell, Broker-Salesperson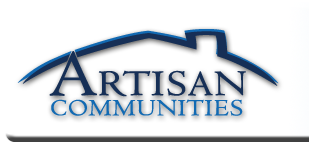 Artisan Communities Reno, NV, including the Estates at Pebble Creek and Galaxy at Wingfield Springs are both located in Spanish Springs. Pebble Creek Reno and Galaxy communities both feature several home designs, both single-story and two-story homes. CLICK HERE TO VIEW HOMES

Glen Manor at Virginia Lake Crossing is a new Reno home community with a Victorian flare, located in the center of Reno inside the McCarran Loop. This Virginia Lake Crossing community is minutes away from golfing, shopping, movies, and the airport. http://capstonenv.com/

There's a unique spirit you'll experience in a Del Webb community. Whether it's getting in touch with your muse in a painting class, being part of a volunteer group or taking advantage of opportunities for lifelong learning, you'll be amazed at how rich life can be here. CLICK HERE TO VIEW HOMES

Desert Wind Homes is a family owned and operated Reno New Homes Builder. The Ridge community of new homes in Reno is located in Northwest Reno, and the Villagio Luxury View New Homes are located in Southwest Reno. CLICK HERE TO VIEW HOMES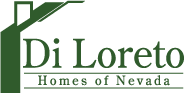 As the only NGBS Green Certified new home builder in Nevada, Di Loreto Homes of Nevada believes one motto, "The difference between mediocrity and excellence is the attention to detail." The La Casata new homes development in South Reno offers casual yet elegant living close to all the comforts of modern-day life.
CLICK HERE TO VIEW HOMES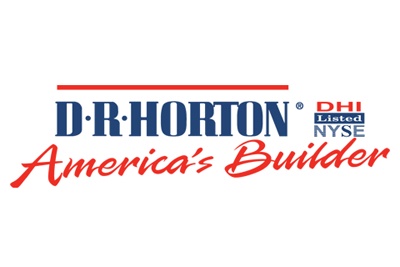 D.R. Horton is America's largest new home builder as reported by Builder magazine. In business for over 30 years building some of Reno's most beautiful homes. Our livable floor plans, energy efficient features and robust new home warranty demonstrate our commitment to excellence in construction. D.R. Horton new homes in Reno are built with unmatched efficiencies-all based on a philosophy from our founder, Donald R. Horton, of creating value every step of the way. CLICK HERE TO VIEW HOMES

Riata at Spanish Springs is a new home community, coming soon to Pioneer Meadows. Evolution homes adheres to high standards in building technique and energy efficiency when building new houses. CLICK HERE TO VIEW HOMES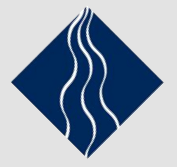 The Incline Creek Estates are in Incline Village, Nevada on the North Shore of Lake Tahoe. This private, gated community sits right int he heart of Incline Village, and features 57 new single-family home sites in Incline Village, Nevada. CLICK HERE TO VIEW HOMES

Jenuane Communities is a local Reno company owned and operated by Nevada natives Ken and Darci Hendrix. Together they have more than 40 years of experience in the northern Nevada new home building industry.
CLICK HERE TO VIEW HOMES

Lennar is the leading builder of quality Reno new homes in the most desirable real estate markets across Reno / Sparks area. Our home plans demonstrate our commitment to our local customers by showcasing outstanding new Reno / Sparks home construction and a dedication to excellence in homebuilding. Every new home for sale offers the simplicity of included options featured in our model homes and inventory homes.
CLICK HERE TO VIEW HOMES
The Reserve at Monte Rosa is a gated community in South Reno off of Mount Rose Highway. The Monte Rosa New Home community only has existing inventory only, contact me for 411.

The Cottages at Kiley Ranch is located off the Links Golf Course in Sparks, Nevada. Kiley Ranch Cottages is privately gated, with shopping and dining just steps from your front door. There are limited lots available on the course! CLICK HERE TO VIEW HOMES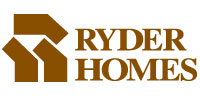 For 50 plus years, Ryder Homes has been honing the craft of homebuilding. By utilizing high-quality materials and offering stylish architecture, we've gained recognition as one of the top builders nationwide. Reno Homebuyers turn to us for their new-home needs not only because they want a beautiful, well-constructed residence but also because at Ryder Homes, personalized service is a part of our daily business. Discover the art of Reno homebuilding taken to a higher level with a Reno Ryder home today CLICK HERE TO VIEW HOMES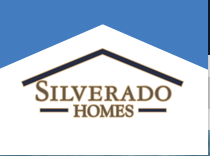 New homes for growing families, near top schools, inviting playgrounds and convenient shopping and services. New neighborhoods include Copper Point in Sparks, Silver Hills in Sparks, Royal Troon in Dayton and Cypress Point in Dayton. CLICK HERE TO VIEW HOMES
Monte Vista Homes which are located in Southwest Reno, and the Highland Estates in Sparks are communities by Silver Crest Homes, dedicated to the highest standards of quality and customer service. These two Silver Crest Homes communities maintain a small, courteous staff that keeps in close contact with day to day operations. CLICK HERE TO VIEW HOMES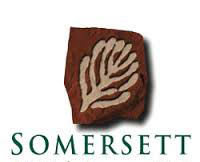 The Somersett community is located in West Reno, and includes 6 New Home communities by award-winning builders. The Somersett community includes a golf course, fitness facility, hiking trails, and tennis courts.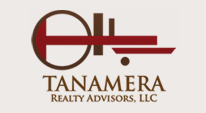 Tanamera realty offers new homes in neighborhoods perfect for every family; from private gated communities like The Preserve in Sparks, to exclusive custom homes like Cottage Row at Midtown.
http://www.tanameraconstruction.com/

Toll Brothers offers you hundreds of spectacular and luxurious new Reno homes choose from. If you've explored home builders in Reno / Sparks, they feature quality and luxury with dozens of designs and styles… not offered by other Reno home builders. I have personally owned one of their homes and loved it! Ron
CLICK HERE TO VIEW HOMES